January 2, 2012
(Source: henrrydelavega, via )
January 2, 2012
Happy New Year to you bad bitches!


I know I'm a bit late on this, but Happy New Year to all of you! I was traveling around the state for the holiday but I'm back. Just wanted to thank you guys for following this crazy train up until now and also let you know that I'm going to keep on working hard to keep this blog updated as much as I can. Apparently, I have people following me from countries like Croatia and Ghana, which is INSANE to me (and good to know)! I'm glad people in faraway places are checking this out.

For those of you who just recently started following me or are checking the page out, take a look at my first few informative posts to catch up on what I'm doing here.

Exploring the term 'Basic Bitch'
Determining Basicity

Also, I'm not sure if any of you would actually be interested, but some readers asked if I have a personal blog or twitter. I added links to both of those at the top of the page. Feel free to check them out!
December 29, 2011
(via floptina)
December 22, 2011
Workplace Inspiration.
December 17, 2011
The Queen has spoken. She just officially changed her Facebook status!!!
December 16, 2011
Anonymous asked: what do you think about brandy? and monica for that matter.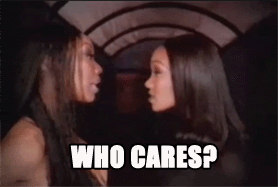 Not I.
December 16, 2011
jamesraymond asked: you have no idea how much i enjoy watching these videos of keri's basicness
Keri Hilson is the thirstiest, nastiest, most ratchet bitch to ever flop into a Walmart parking lot.


December 15, 2011
BASIC BITCH ALERT: Miss Kerri'd Baby thowing shade at Ke$ha!?
I really don't know what to do with Keri Hilson anymore. I know shit's tough for her. To say she is the underdog is an understatement. Hilson is the quintessential basic bitch, in all of its aspects and meanings. Despite various efforts, she has yet to happen in any way, shape or form. The only relevant thing she does consistently is embarrass herself publicly by throwing more shade than an old willow tree at
people who are infinitely more successful than her
. Unless you're
Mariah Carey, the queen of shade
, then there's no reason to be throwing messy shade. Unlike Keri, Mariah Carey actually has the success and talent to start throwing shade and reading bitches like a fresh newsstand magazine.
But of course, Keri Hilson is caught doing what she does best: making a damn fool out of her flop self. In the video above, Keri Hilson is caught throwing shade at Ke$ha. Now let's be honest here: strip away the theatrics and auto-tune and both of these bitches are about as talented as Hellen Keller on karaoke night after a few tequila shots. What is wrong with this situation, though, is the fact that Keri Hilson once again shows off her unbridled jealousy and hate for anyone who is more successful than she is. Ke$ha isn't the most talented bitch of the bunch, but she garnered attention and success the minute she hit mainstream pop. Trying to imply that she isn't real music is stupid, when she's dominated billboard charts and managed to be more than just a one-hit wonder, as most of us expected her to be. Videos like this just show the world what a parched bitch Keri Hilson is. She wants that limelight, that success, and is bitter at the world for not being enough.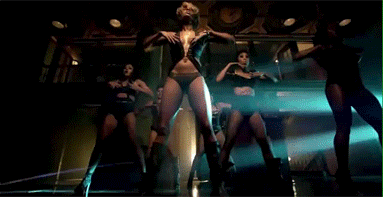 The most ridiculous part of this entire video is Keri Hilson's "Hi editors!" whine when all the shade is coming down. This is why the bitch is a fucking joke. Every time she throws some shade and gets called out on it, the mangy bitch runs away, tail tucked between her legs. She never owns up to her dumb shit, and this video just shows the world what a fake basic bitch she is. Keri, let's try to worry less about how every other bitch in the game is doing and try to worry more about how much of a flop bitch you are, ok?
December 14, 2011
"Real friends don't let friends stan while drunk."
— BBToday
December 11, 2011
GODTINA. AMEN

Bow in the name of BIONIC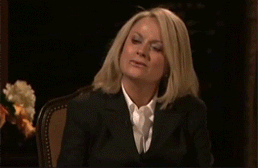 December 11, 2011
Hail Britney, full of Cheetos, Madonna is with thee

Blessed art thou amongst popstars

And blessed is the fruit of thy womb, Jayden

Holy Britney, Mother of Preston

pray for the haters now

and til the world ends.

Amen.
December 10, 2011
December 10, 2011
(Source: tiddle-eff, via fuckyeahbeyonceknowles)
December 8, 2011


Kelly Rowland on BBC Radio 1's Official Chart Update (as of 12/08/2011)
December 7, 2011