boy-gone-wild asked: Dunno why people take things so seriously about their favorite artists. I love Nicole Scherzinger and I thought your blogs were hilarious! You have a great tumblr, keep doing your thing.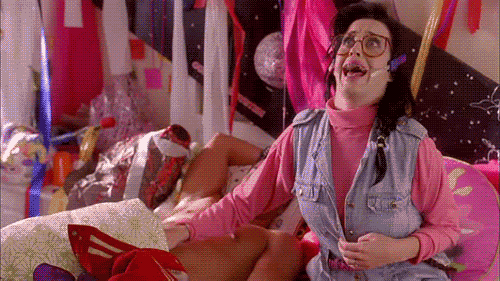 A sensible Nicole Scherzinger fan? You are awesome, and few and far between, may I add. Thanks for the love!

In reality, I don't mind the hate from the Nicole Shitswinger fans. In fact, I like it. It sets my soul ablaze. It EXCITES me. Knowing that Nicole Shitswinger's fans get so riled up over simple tomfoolery just proves how neurotic and defensive they are. I'm not saying you can't enjoy her music. Shit, I have like three PCD songs on my iPhone. What I will NOT stand for, however, is anyone trying to act like she's even somewhat relevant or is even somewhat of a credible pop artist these days. She is a and a in the music industry and everyone will have to deal with that.
poisedpanther likes this
churchofswag likes this
bbtoday posted this